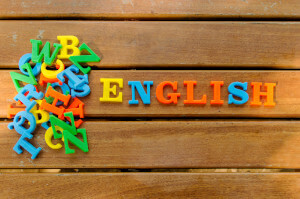 English. That subject you dreaded in high school. Now you're considering returning to school at an online degree institution such as Grantham University. There's only one problem. You have to take that course ... English class.
But fear not. English courses are challenging, but they aren't as bad as all that. In fact, they just may be the best courses you will ever take – but not for the reasons you've been told. Sure, there's a lot to be said for improving your writing skills so you can get a better job or career. But forget all that. Here are the real reasons you should look forward to taking English.
English Class for Self-discovery
If you are a working adult, a military service member or veteran, or someone with strong interests or passions, you probably already know a great deal about yourself and your place in the world. But are you sure? And if so, why is it that others don't see the world quite the way you do? Are they missing something? Are you?
English courses use essays such as narratives and arguments to help you discover more about yourself than you ever dreamed:
Narratives are personal stories – your story. Learning how to describe your story for readers teaches you to look at your life events in new ways – through someone else's eyes. When you step outside of your own experiences, you come to appreciate their significance and how you changed because of them.
Military veterans often have the most engaging stories to tell. Many of these men and women have experienced combat and seen the worst life has to offer. Sharing their stories serves as an outlet for them and enlightens readers about their sacrifices. But you don't have to be a military veteran to have a good story to tell. Any event, big or small, can be brought to life by learning how to use narration and description.
Persuasive essays (or arguments) consist of an effort to get your readers to agree with you. Ever get into an argument with someone who couldn't accept your point of view? Learning to write arguments can help you understand why and give you the tools to launch more logical and better researched arguments.
This doesn't mean you will win every argument, but you can understand your opponents' ideas and where your own ideas come from. Sometimes the first audience we need to convince is ourselves.
English Class for Controversy
Ah, the dreaded word most of us avoid. Why indeed can't we all just get along? Well, we can't – at least not always. But we can understand where others are coming from.
It's easy to pigeonhole those who disagree with us as unflattering stereotypes, but this gets us nowhere. It is much harder – but infinitely more rewarding – to research issues and seek to understand them from more than one side.
English Class to Develop Thicker Skins
Probably the most common reason students dread English classes is because of past experiences they've had: An English teacher marked up their paper in red or sharply criticized their writing without showing them how to improve it.
While such English teachers do exist, there are many others who genuinely want to help students improve their writing. Doing so, however, involves a giving a certain amount of criticism.
Let's face it: Criticism is never easy. Having your writing criticized is like having your child criticized. You want to rush forward and protect it against the mean people of the world. But writing, like a child, grows through adversity, figuring out things on your own, and trial and error.
Learning how to take criticism in English courses can give you the confidence to take it in other contexts – such as on job interviews.
Fear of English courses is normal. But facing your fear and diving right into composition could be the best thing that ever happened to you.
Learn more about why students choose UA Grantham for their online education.