An official transcript is University of Arkansas Grantham's certified statement of your academic record. We use the National Student Clearing house (https://tsorder.studentclearinghouse.org/school/select) to process all official transcript requests.
You can find the links to order an official transcript from our main website in the FAQ section:
How do transcripts work at University of Arkansas Grantham?
Prospective students are responsible for reporting all previously attended colleges and universities for which they wish to have earned credits evaluated for transfer into a University of Arkansas Grantham degree program. Students wishing to transfer credit must have official transcripts on file and evaluated prior to course registration. Students/alumni seeking a copy of their official transcripts from Grantham can order the transcripts through our Transcript Ordering Center.
Or from GLife in the quick links section: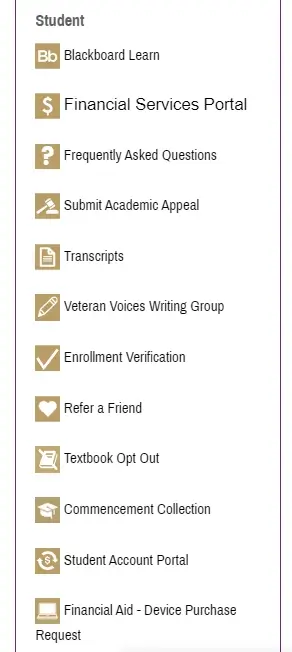 When you get to the Nation Student Clearinghouse Site, search for "University of Arkansas Grantham."

The next screen will review the processing fees for the transcript request. Click on the "Order Transcript(s)" button to being your request.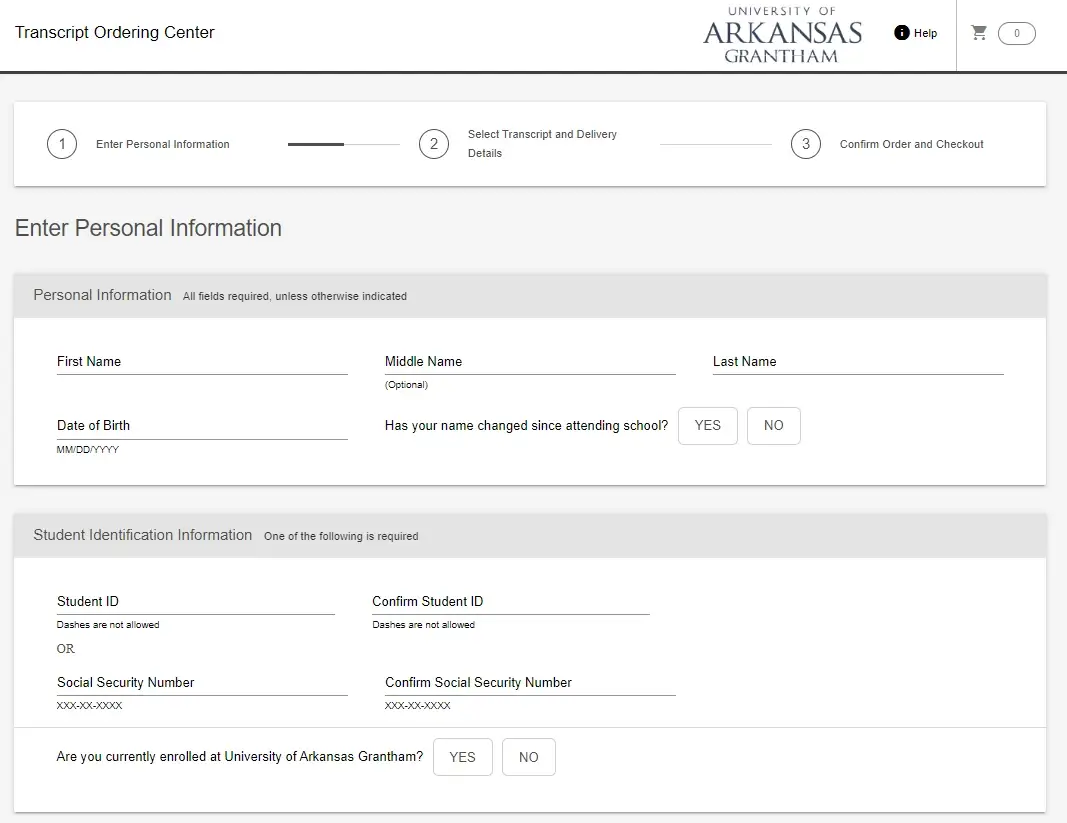 You will be required to enter your personal information.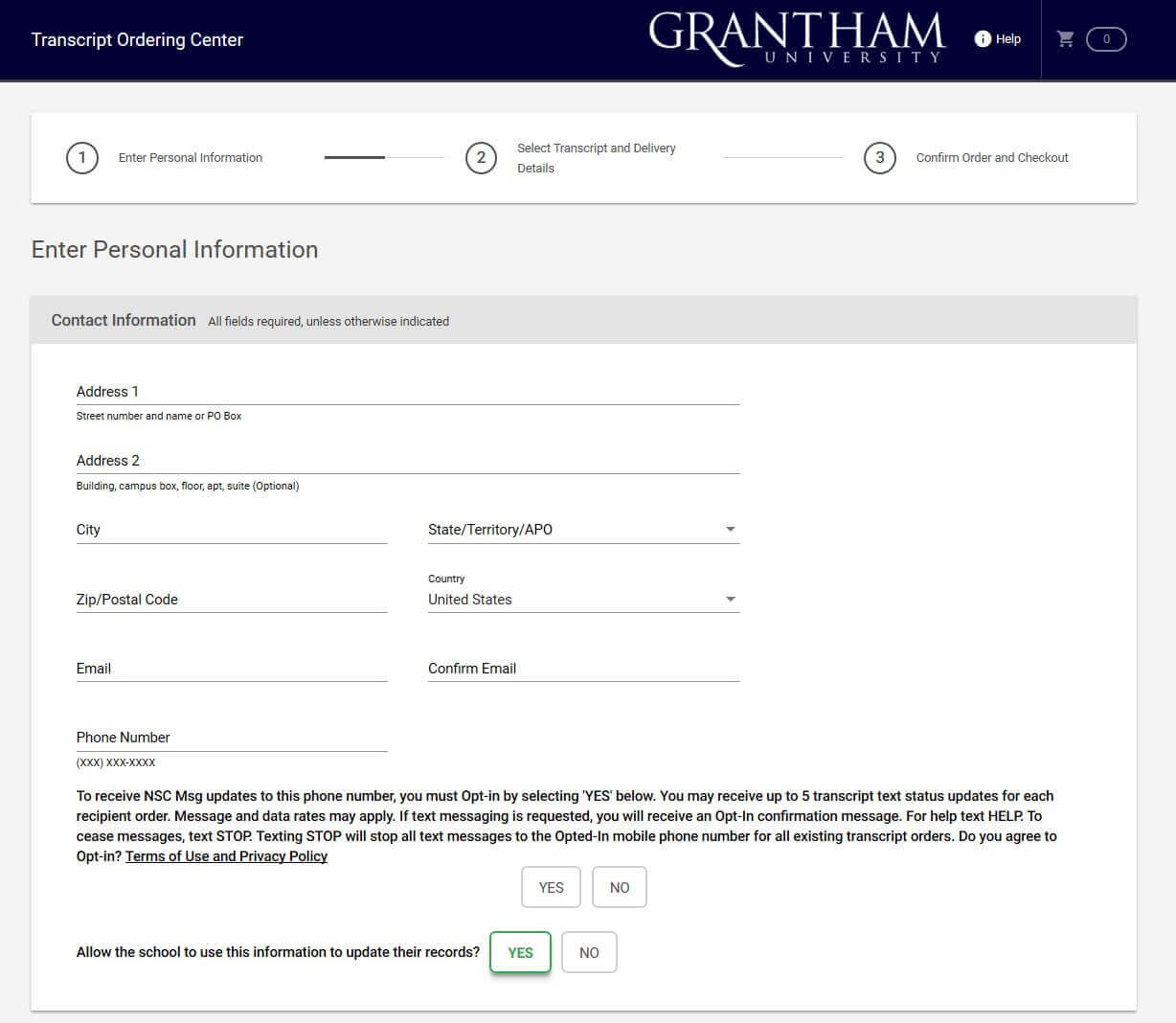 Select your delivery preferences: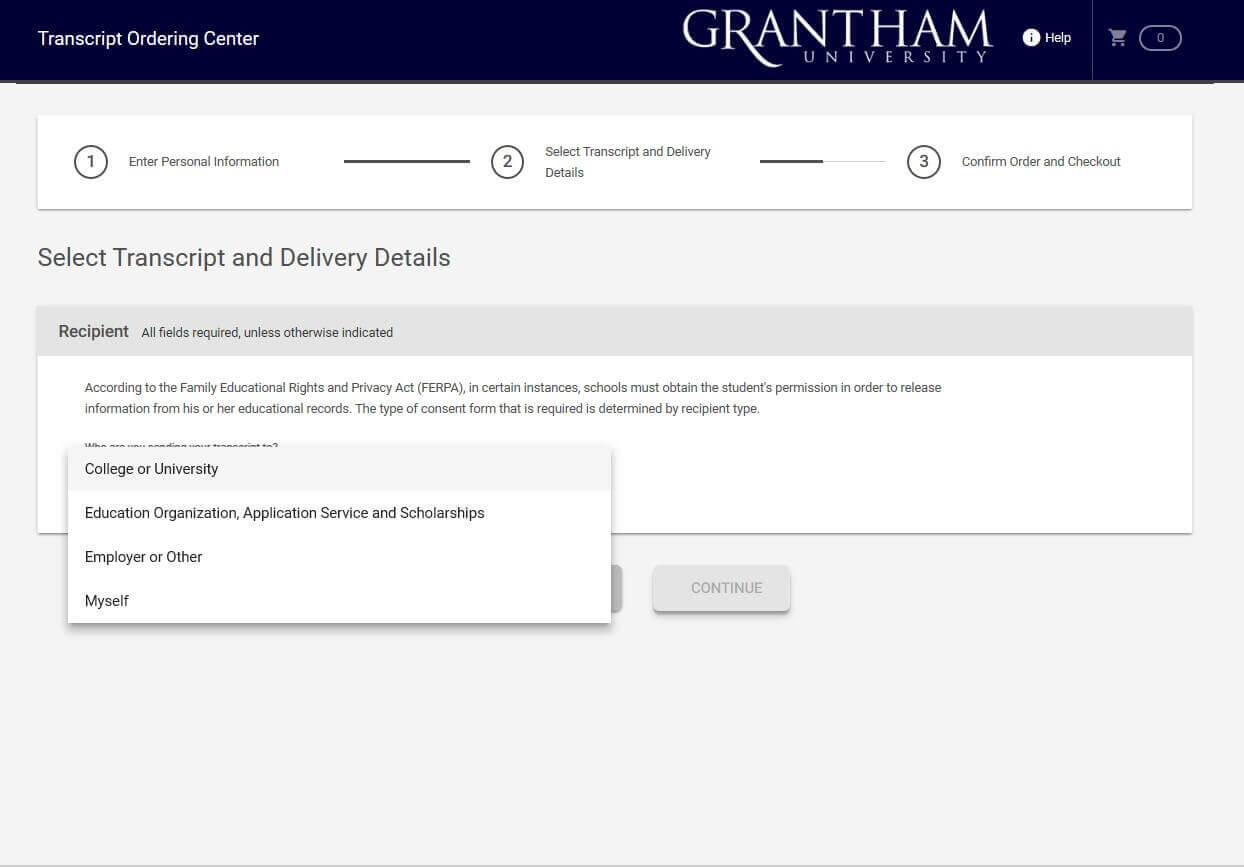 Review the order and provide payment information.