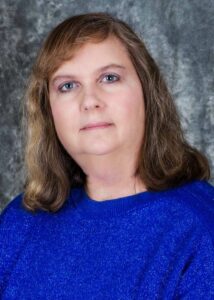 Lenexa, Kan. – January 23, 2017 – Grantham University, a 66-year-old institution delivering accredited online degree programs to working adults and military students around the world, has named Dr. Cheryl Rules as its Dean of the College of Nursing and Allied Health.
"We are pleased to announce Dr. Rules as the new dean," said Dr. Cheryl Hayek, Grantham's interim university president and chief academic officer. "Through her leadership and vast experience, we know that our Grantham students will obtain an exceptional, well-rounded education that will significantly benefit their careers in healthcare. She will be a great asset to our strong, rigorous nursing and healthcare programs."
Dr. Rules has more than 34 years of experience in healthcare, nearly 30 of which were spent in intensive care. She was an ICU Clinical educator before transitioning to the academic setting. Her experience in all aspects of education, from technical to doctoral degrees, includes an extensive background in distance learning and online education. She believes in the importance of the Interdisciplinary healthcare team, and is passionate about the vital role Allied Health disciplines have in providing the best patient outcomes. Dr. Rules earned her Master of Science in Nursing from Regis University and her Ph.D. in Higher Educational Leadership at North Central University.
Grantham University's College of Nursing and Allied Health offers several 100% online degree programs and certificates to meet the varying needs of healthcare professionals. To learn about these programs, visit: Nursing and Health Professions page.
About Grantham University: Grantham University was founded in 1951 by Donald Grantham, a World War II veteran with a vision to make education achievable for military service members and veterans. Over the past 66 years, Grantham's commitment to serving those who serve with affordable, accessible higher education has evolved into a culture of service that extends to all adult learners, as well as those in need. The university's ability to help students achieve their dreams through education is enabled by its unique approach and devotion to comprehensive student support and its continuous advancement in line with changing technologies.
Continuously accredited since 1961 by the Distance Education Accrediting Commission (DEAC), Grantham University offers more than 50 online undergraduate and graduate certificates and degrees, and has earned a distinguished record as a respected and accredited distance learning university serving a global student population of more than 17,000 annually.