Grantham Earns First-Time Accreditation of its Bachelor of Science in Electronics Engineering Technology Program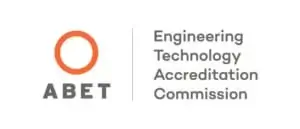 LENEXA, Kan. – September 28, 2016 – UA Grantham, an online university that, on January 2, 2016, celebrated 65 years of helping military and civilian adult learners earn their college education, recently achieved first-time accreditation of its Bachelor of Science in Electronics Engineering Technology online program.
While the University has been institutionally accredited since 1961, the recent programmatic accreditation by ABET further demonstrates the academic rigor of the program. The University also achieved first-time programmatic accreditation of its College of Business through the International Assembly for Collegiate Business Education (IACBE) in December 2015.
Dr. Nancy Miller, dean of the College of Engineering and Computer Science, said, "While UA Grantham has had electronics engineering technology programs since its inception in 1951, a concerted effort was made to align the content to the professional expectations as reflected in the ABET criteria. With very few online ABET-accredited programs in electronics engineering technology, this accomplishment speaks volumes for UA Grantham's quality education."
Leading up to the program's ABET accreditation, UA Grantham introduced teamwork, technical project management, and a hardware-based capstone project, resulting in an educational experience that is engaging and current -- comprised of laboratories with virtual name-brand measuring instruments, as well as at-home hardware kits.
To achieve this accreditation, Grantham's College of Engineering and Computer Science participated in a rigorous self-study, underwent comprehensive, independent peer review and demonstrated compliance with the Accreditation Principles of ABET.
Grantham's programmatic accreditation with ABET further substantiates the university's commitment to delivering a quality engineering technology education that helps students lead the way in emerging technologies within their fields. The ABET accreditation solidifies the University's reputation as a leader and innovator in online degree education – consistently living up to its mission of delivering quality, accessible, affordable and professionally relevant programs for adult learners.
For more information regarding ABET, visit www.abet.org.
About UA Grantham
Having celebrated its 65th birthday on January 2, 2016, UA Grantham is one of the oldest private, post-secondary, degree-granting distance learning universities in the United States. Recognized for eight consecutive years as one of America's Top Military-Friendly Colleges and Universities by Military Advanced Education, Grantham has a deep and proud history of serving students who are active-duty, veterans or retired military. The University today extends its experience in distance learning to both military and non-military students who share a common desire to achieve higher education as a means to a bright future.