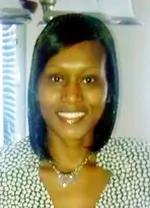 Chief Warrant Two La'Tiki N. Gray began her education at UA Grantham at the same time her son, Jarquarius Peterson, was starting his college education. She decided that now was the time to accomplish a goal she set when she graduated from high school.
CW2 Gray has been serving in the Army for 14 years and is a Supply System Technician. She plans to serve our country for another six years and then retire. By the time she retires, she will have earned both her bachelor's and master's from UA Grantham. She accomplished her first goal in August 2010 when she graduated with her online Bachelor of Science in Multidisciplinary Studies. She is currently perusing a Master of Science in Performance Improvement.
CW2 Gray decided to earn both of her degrees at UA Grantham because it is ranked as a top military friendly school. "Grantham met all my needs during my military training exercises and even deployments," Commented CW2 Gray. She was able to be deployed and on military assignments and still complete her coursework because of UA Grantham's 100% online degree programs. She enjoyed working at her own pace, a pace that fit her busy schedule as a mother and a military service member.
She was nervous at first because of the unknowns of distance learning; however, her fears quickly vanished as she realized that she was easily able to interact with her instructors. She was able to set her own schedule, but was not on her own; she had a team at UA Grantham supporting her in her journey to earn her degree. CW2 Gray is setting an amazing example for her son by not only attaining her first goal of a bachelor's degree, but by continuing on to earn an advanced degree.
"I would like to share with everyone that it's never too late to go back and receive an education," she commented. "We all have situations that interfere in our lives, but never give up on your goals or dreams. The sky is the limit!"
Learn more about UA Grantham's Online Bchelor Degree Programs.