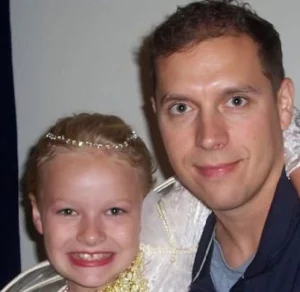 Lieutenant Forest Kemp has served in the U.S. Navy for 17 years, and recently earned his online bachelor's degree in Security Management. Now that he had his bachelor's degree checked off his to-do list, it was time for him to tackle the next item – his master's degree.
"I wanted to push forward, LT Kemp said, "and maximize the time I have on shore duty to prepare myself for the civilian workforce."
To make sure he selected the best program for his military lifestyle, his future goals and his family (wife, Faith, and their two children), LT Kemp researched over 10 different universities. When it was all said and done, UA Grantham was the best fit.
"Grantham had exactly what I was looking for," LT Kemp said, "including flexible course offerings, reasonable prices and best of all, the online degree I was looking for: Online Master of Science in Performance Improvement."
Even though LT Kemp's start toward his master's degree is a little untraditional, he's enrolled as a non-degree seeking student until his undergraduate degree is conferred, with the help of his Student Advisor, his transition into the degree program will be a smooth one.
"Rather than facing two months of stalled movement while we wait for my official bachelor's degree, LT Kemp said, "Kelley has helped me continue in my master's level courses. Thanks, Kelley!
With retirement just a short four years away, LT Kemp has started to look toward what his future holds. He plans to combine his 22 years (at that point) management experience in the Navy with his online degrees to pursue a leadership position with a respectable company.
When asked what he thought about utilizing his military education benefits to prepare for the future, LT Kemp said, "Often times, I think we don't take advantage of our benefits until it's too late. In fact, I used to be that guy. I waited to start until I was commissioned under the LDO program… twelve and a half years after joining the military.
His advice for anyone in the military who is considering pursuing their education, but has doubts is simple. "We should never regret anything we do and we should always strive to better ourselves. Set a goal and achieve it! The only person holding you back from your future is yourself.
Learn more about UA Grantham's Military Aid Degree Programs and enroll today!