Q+A with Ernest Lawson—How I Found Success + More with UA Grantham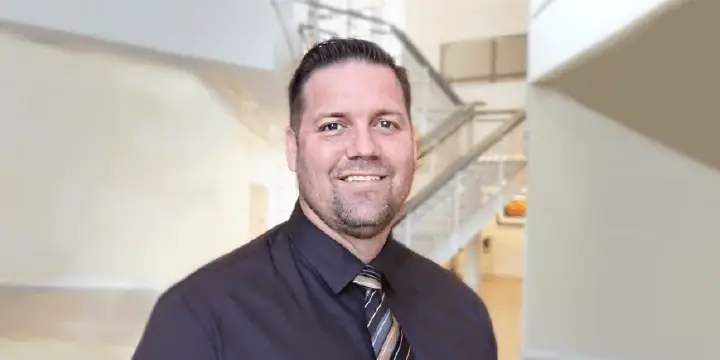 Ernest (E.T.) Lawson pursued two University of Arkansas Grantham degrees while serving in the military in hopes of boosting his post-military career. He earned a BS in Information Systems and an MBA in Information Management.
His decision to pursue higher education proved worthwhile. Lawson now directs the IT department for global casual dining brands and has a family side-hustle to boot.
Why did you pursue an MBA degree from UA Grantham?
I earned my BA from UA Grantham in 2008. A few years later, I was approaching retirement from my military career, and I wanted to make sure that I set myself up for a successful career post-military. I had to figure out a way to be competitive with those my age in my category when I jumped into the civilian workforce. I knew the only way I would reach my goals was to have a graduate degree—to set myself apart. Many of my peers who left the military with similar experience to mine went into management positions, but I was able to jump into a director position immediately because I had the education behind me.
How did you choose UA Grantham?
A couple of the guys I was stationed with were attending University of Arkansas Grantham. I saw how they were able to manage their self-paced courses, and I knew UA Grantham was a great option for me.
It was also affordable because they kept the credit cost in line with the military tuition assistance cost.
How did UA Grantham's format add to your success?
Because of UA Grantham's flexibility, I was able to continue working toward a degree no matter where I was. Sometimes I was in a combat zone, in the field during training, [or] studying in tents with muddy grounds at night—but the format enabled me to still be successful.
I even moved from California to Virginia during the last week of my final project: my capstone. It was tough to do, but I did what I could ahead of time. I was able to finish up, thanks to the flexibility the instructor had allowed me.
What did you do when you left the military?
My first job out of the military was as the IT director for Truss, an insurance brokerage agency. I was the guy running everything for the entire brokerage company.
In 2019, I went to Dine Brands—the parent company for Applebee's and IHOP—where I am the information technology director for the entire company. I am responsible for servicing any Applebee's or IHOP across the globe, as well as internal IT ticketing and incident response, problem management, change management, and IT implementation services for new restaurants.
How have you applied your UA Grantham education to your work?
My education has been very practical. Many courses in the MBA program taught techniques to really identify and tackle the true root cause of issues that come up. I learned to do SWOT analysis of events, and how to apply that to real world experiences. The thought processes and methodologies I learned from my MBA program inform many decisions I make now.
How else has your UA Grantham experience impacted your life?
With the business skills and acumen I learned through UA Grantham, I've opened a small family woodworking business: Martlet Mercantile. This stemmed from my military career; I was always the guy that made going away thank you plaques wherever I was stationed. We turned that into a small home décor [and] wooden gifts business for my family.
What advice do you offer anyone thinking about enrolling at UA Grantham?
First, be diligent. A lot of times the work is self-paced, but you have to take it seriously. Do your work ahead of time. Don't procrastinate. Get ahead of it. That makes it easier in the long run.
Also, don't think you have to do everything all at once. You can break up your courses, take them piece by piece and be successful with it. Don't overdo your course load. Take into account your current job and homework, so that you can still enjoy your personal life. Do what's within your capability, and then push yourself a little bit to go beyond that.
And remember if you stay diligent and devote the time—you will be successful.
There is no guarantee, express or implied, that a college degree or certificate from University of Arkansas Grantham will improve employment prospects, earnings, earnings potential, or career advancement opportunities.