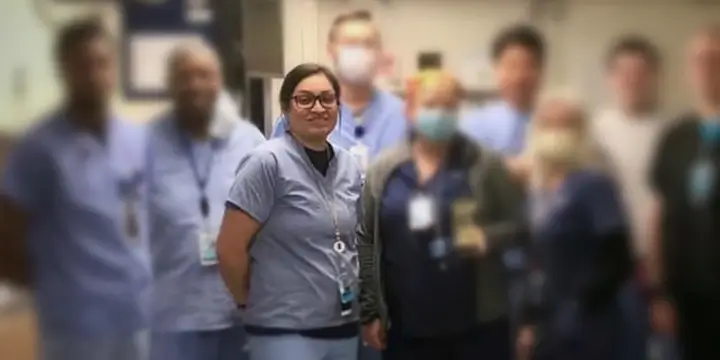 Why did you choose UA Grantham?
I chose University of Arkansas Grantham for the ABET Accredited Electronics Engineering Technology program during my medical field transition as a Pharmacy Technician at Eskenazi Hospital.
What stood out to you about your UA Grantham Experience?
The best experience I had was the on-hands lab assignments, which helped me get a job in the Biomedical Engineering Department at Eskenazi Hospital.
How did UA Grantham support your success?
I was given an opportunity to become a Biomedical Equipment Technician and gain experience with medical devices. I understood how these electronic devices were utilized from my course training.
How will your new degree impact you?
During COVID, I was able to utilize my degree in Electronics Engineering Technology to help patients receive the appropriate medical devices for their inpatient visitation and deliver quality patient care.
How will your new degree impact you?
This degree had a major impact on my life, from working at a county hospital to the Veterans Medical Center.
What would you like to tell other UA Grantham students?
I am glad I invested into this university as I continued my career as a Biomedical Equipment Support Specialist at the Indianapolis Veterans Medical Center. As a female Veteran, I believe this university can help any individual willing to work toward a goal. Thank you.
There is no guarantee, express or implied, that a college degree or certificate from University of Arkansas Grantham will improve employment prospects, earnings, earnings potential, or career advancement opportunities.