An accomplished educator, Dr. Miller has ten years of leadership experience in three different countries.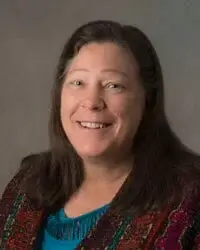 UA Grantham is proud to announce that their new dean of the Online College of Engineering and Computer Science is a familiar face. Dr. Nancy Miller has returned to her previous position of dean.
"I'm thrilled to be back with the Grantham family," Dr. Miller said. "I look forward to leading the bright and eager minds in the College, and to help the University continue to serve as a leader in the field of online education."
Dr. Miller has ten years of leadership experience at the university level including: dean, chair and program director. Additionally, she has spent many years teaching both online and in traditional formats in three different countries. Outside of education, Dr. Miller formerly spent time as a civilian in an Air Force research laboratory where she worked in investigating telescope control and managing the design and implementation of systems for a large telescope in Hawaii.
Dr. Miller received her doctor of philosophy in electrical engineering with a specialty in control systems from the University of New Mexico. She also hold an MBA in finance, a master of science in applied physics, and a bachelor of science in engineering physics from Texas Tech University.
UA Grantham has spent more than 60 years evolving its engineering and computer science degree programs. It features nine degree programs that include: information systems security, engineering management technology, and electronics engineering technology. To learn more about these degrees and others in the College of Engineering and Computer Science, visit our College of Science, Engineering, and Technology page.
References:
https://www.uagrantham.edu/about-grantham/academics/
About UA Grantham:
Established in 1951, UA Grantham specializes in online education. Its mission is to provide accessible, affordable, professionally relevant online degree programs in a continuously changing global society. Grantham's courses are 100% online, allowing students to study at home, at work, on Temporary Duty or from almost anywhere in the world. Accredited since 1961 by the Accrediting Commission of the Distance Education and Training Council, UA Grantham has compiled a distinguished record as a respected and accredited distance learning university spanning six decades of service to education.
###